I knew Bri through Instagram. I have been followed her on Instagram long time. She is the designer-maker and owner of Arden and James. I love her beautiful  handcrafted bags. Finally I had a chance to do a photo shoot with her. I arrived her house, her younger son was sleeping, and the older boy was tired but won't take a nap. He stayed with us whole time, during the photo shoot I saw how she balanced her work with kids. Her studio is stylish, bright and organized. She showed me her new work, and also the first bag she made. She is such a talented artist and wonderful mom.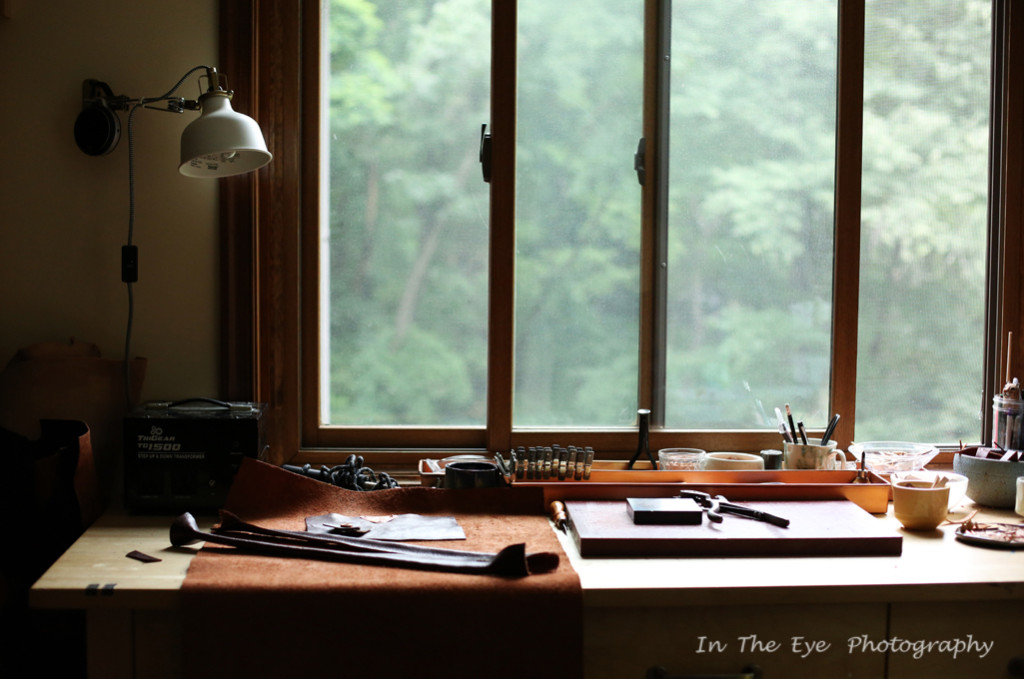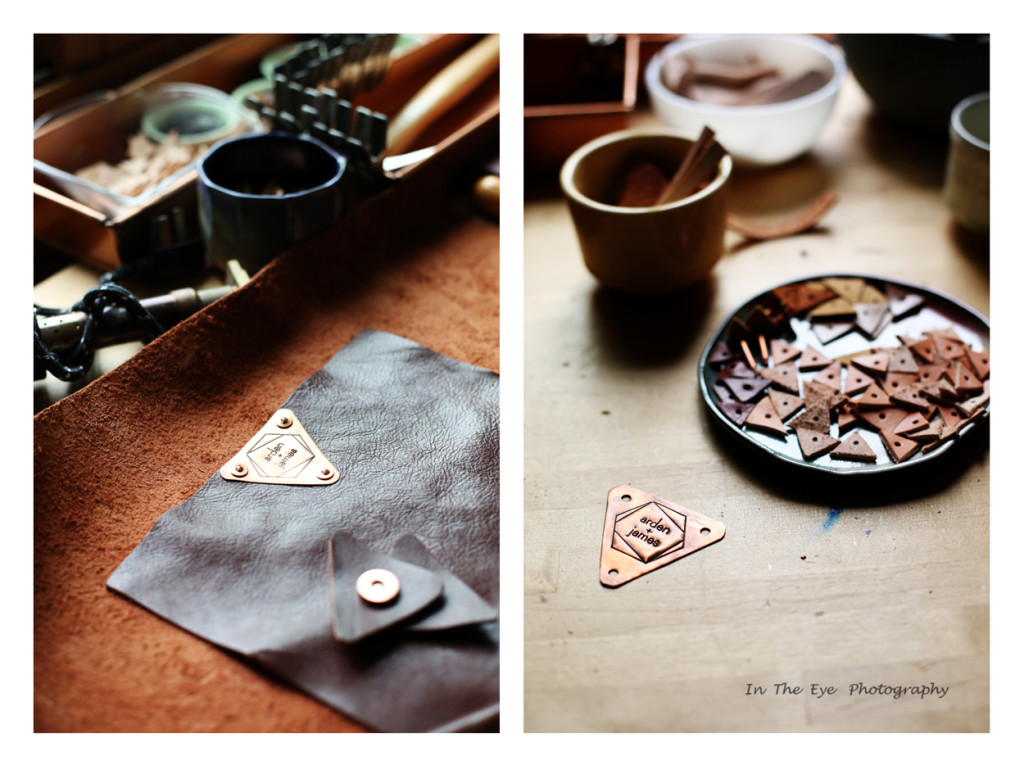 Where did the name Arden & James come from?
Arden is a little utopian arts community in Delaware. It was designed to demonstrate the values of the Arts + Crafts movement at the turn of the century. Many artists, musicians, actors, and craftsmen live there. There are walking paths through the woods connecting all of the homes and shared community facilities. Such a dream. They have an annual Arden Fair, which is in its 108th year.  As a kid, my grandparents' house was closeby, and we would go to the Fair. It's a magical place, and it has inspired me all my life.
James is my older son. I started the company when he was old enough to sit on his own and I got my hands back :). My husband is also a James. He is an artist as well – a musician.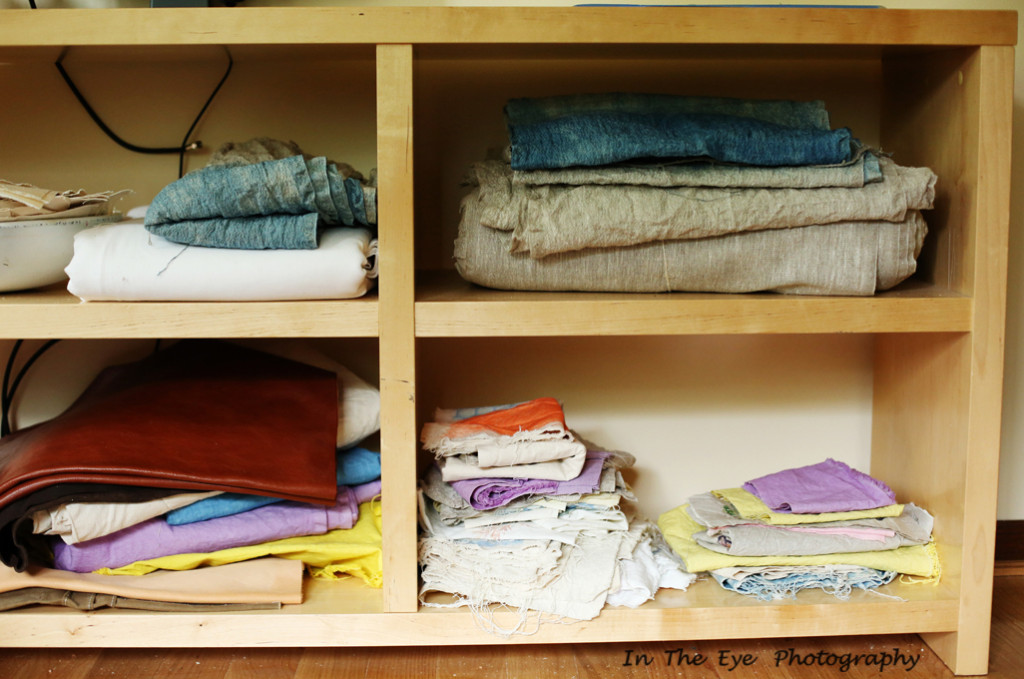 What is your design process?
The materials themselves drive my process.  I only use materials I love: organic woven linen, locally milled waxed canvas, vegetable tanned leather, and pure copper.  I see a natural material that inspires me and then decide what I can make that would highlight its best qualities. It's sort of a backwards design process – not how I was trained in design school! I think that good design allows the materials to be themselves.
I love getting feedback from customers and friends. When designing something as personal as a handbag, I have to know how people will use it. I want my bags to be a reliable wardrobe staple and hopefully an heirloom, so the details need to be just right.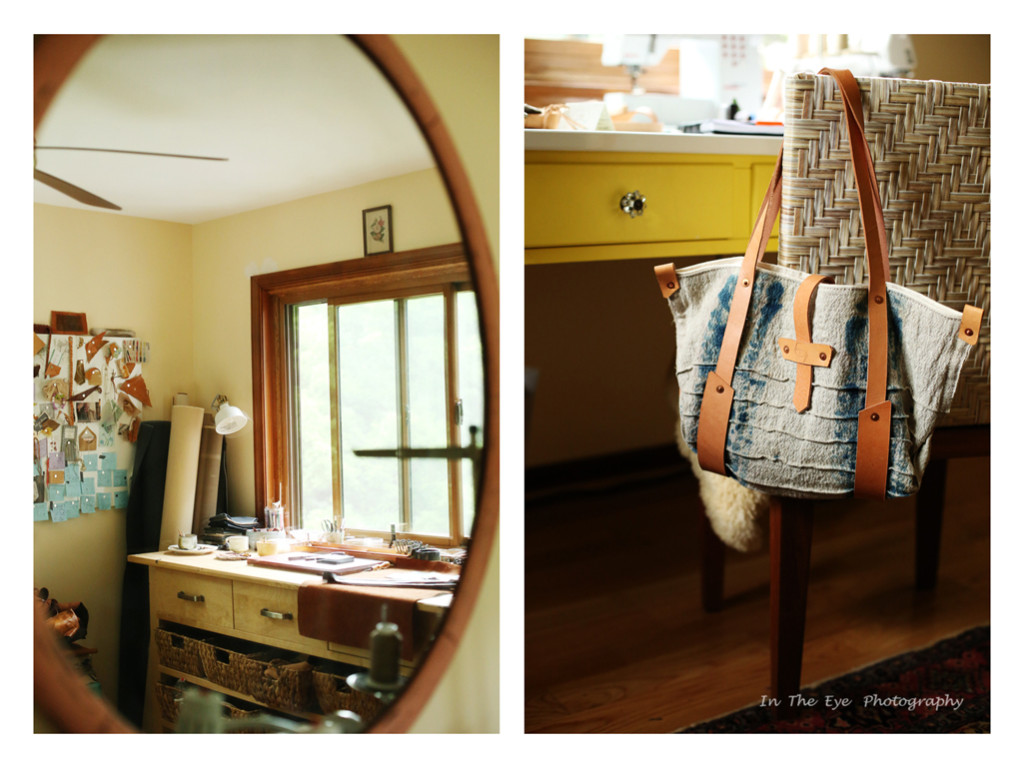 What currently inspires you and which other artists do you admire and why?
Wharton Esherick. He was a sculptor and painter who resided in Paoli. His home and workshop are open to the public, and they are an endless source of inspiration for me. I hope to shoot my Fall lookbook there this year. It's funny, but when I make something,  I ask myself – would this look good at Wharton's house? It's a "handcrafted modern" look. His work has no straight lines. It is informed by the materials and has a perfect organic feel. It's just too good to put into words – you gotta see it.
What would you most like to make that you haven't made so far?
Clothing. My sister, Britt, is amazing with styling, colors, and patterns – so it would be a collaborative line where I could choose the materials. My dream is to work with her every day (and our dogs and kids).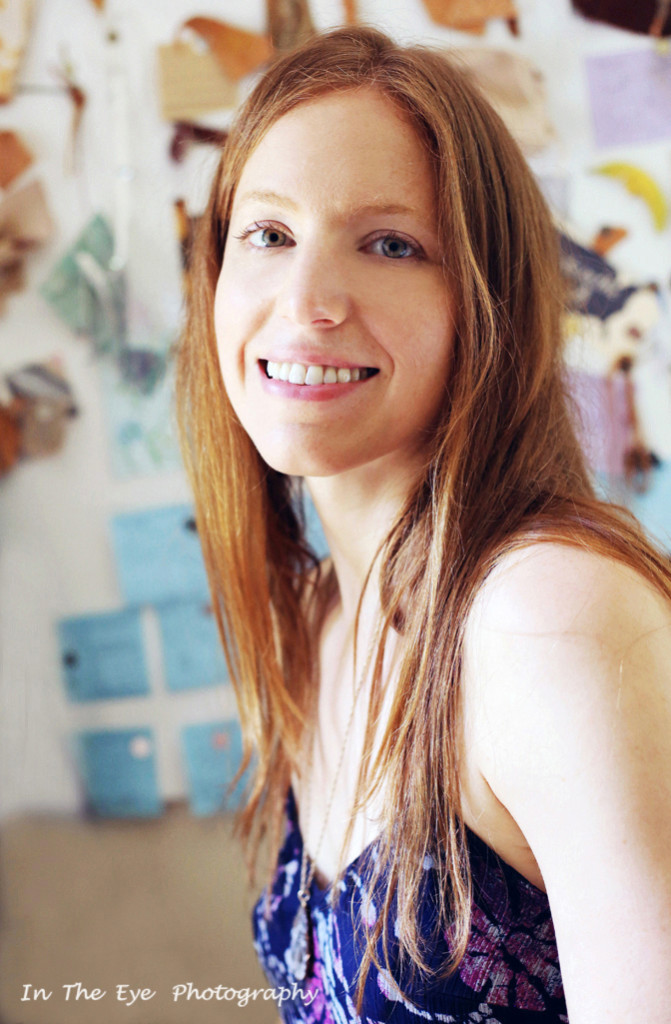 How did your parents influence your career?
My parents always wanted us to do what made us happy. Just to be our true selves. My Dad was always working with wood, and my mom was a painter. My mom always said that I was an artist, and wanted me to pursue art as my career, but I never believed in myself enough to think that I could pull it off. After getting my degree in Industrial Design, I apprenticed for other artists, worked in food marketing, and organized community events to earn money. It wasn't until after my mom passed away – five years ago – and I was pregnant with my first son, that I felt the drive to make things. I could feel my mom's confidence in me pushing me along. Since then I am always inspired and can't wait to make more. I feel that my mom is sending these things to me so that I can live my dream. Everything falls into place as long as I focus and do my best. People have responded so passionately to my work – and it's so flattering – because it's me being completely honest and putting my true self out there. My work is a reflection of me, and the relationships I have built from that are so authentic and rewarding.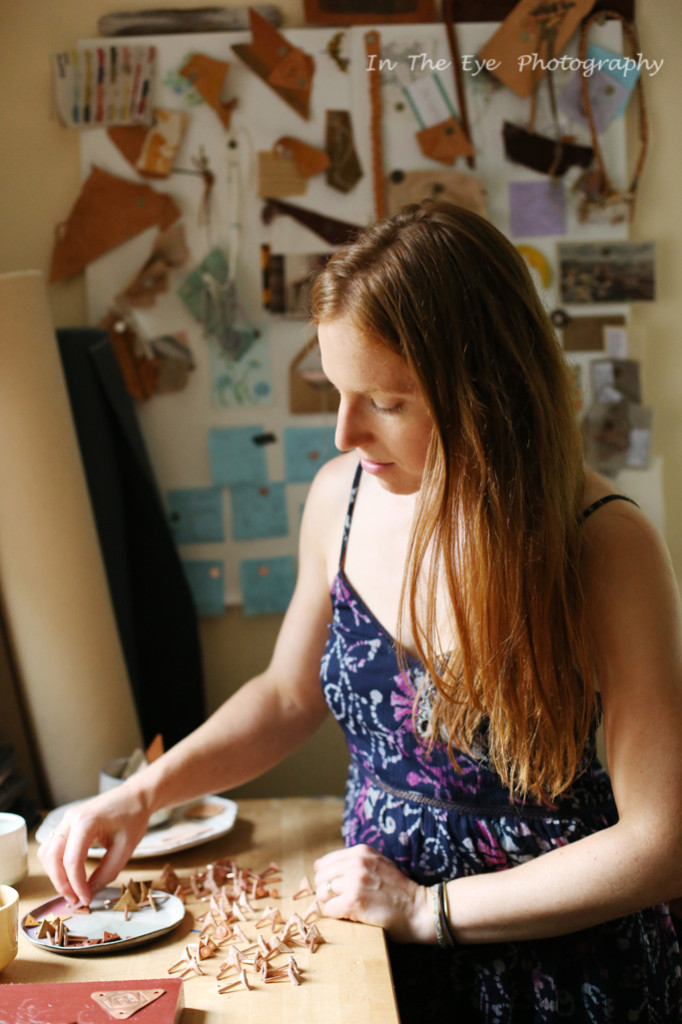 You are busy mom for two boys, how do you balance your work and kids?
The balance day-to-day is so hard, but overall, things work out. I am always going from one thing to the next, running around like a crazy person. But that's how I work best. I am at home with the boys, so my attention has to be on them first. My boys are 2 and 4, so we don't have any schedule – I just work in my home workshop when I can – mostly in 10 minute bursts throughout the day (on a good day). I use my iPhone for everything. I am never able to sit at the computer. The boys would be jumping all over me! I plan my work so that I can do handwork such as weaving in the car (while James is driving :)) or outside with the kids while they play. When the kids are both in school things will be easier. I had never imagined my business would grow so quickly – but I'm so proud that it has! The challenge keeps growing, but I'm still hanging in there!