Dan was my neighbor, he started beekeeping a few years ago. My daughter and I were fascinated by his honeycombs. When I was doing my photography project, I thought he should be on it. I went a farm where he had his hives. I was scared about the bees at first,  but after he used smoke to calm the bees, everything seemed fine. I was taking  pictures while the bees were dancing around me. It's such a cool experience.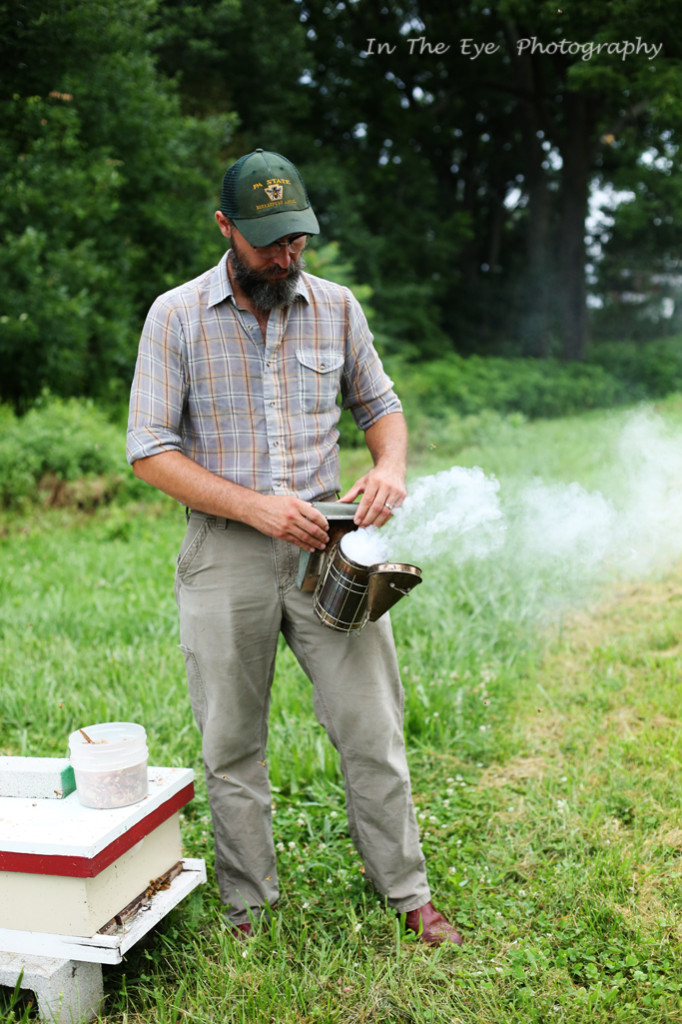 When did your interest in beekeeping begin?
I've always thought beekeeping was interesting, but didn't have any experience with it until I found myself working on a small farm, and was asked to help with the hives there.  I didn't actually start beekeeping myself until a couple years later when I took a break from farming and was starting a family.  It began as a hobby, and as my family has grown and I've found I have a little more time available, it's taken over.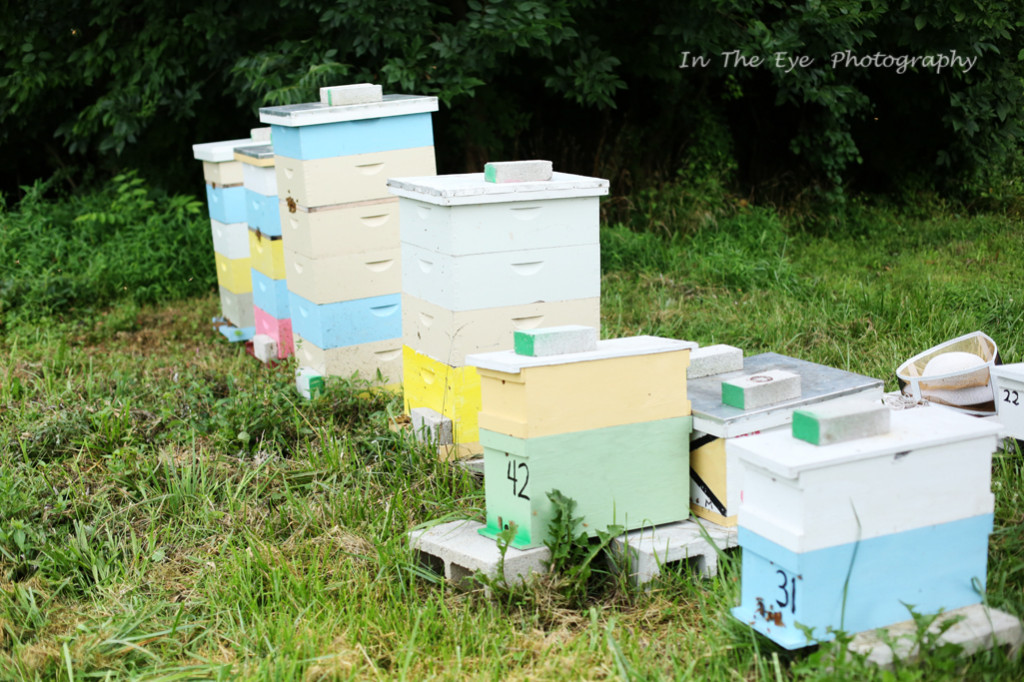 How did you get your hives?
Like almost all beekeepers, I purchased my first bees.  They come shipped in a package, usually from Georgia.  Package bees are not always the best quality, and my first hives didn't survive their first winter (I was a new beekeeper myself then, so I'll share some of the blame).  Since then, I began to try to seek out locally raised bees that are hopefully a little more adapted to our climate.  I usually now raise my own queens and bees, catch swarms, and I get some new bees by removing feral colonies from buildings.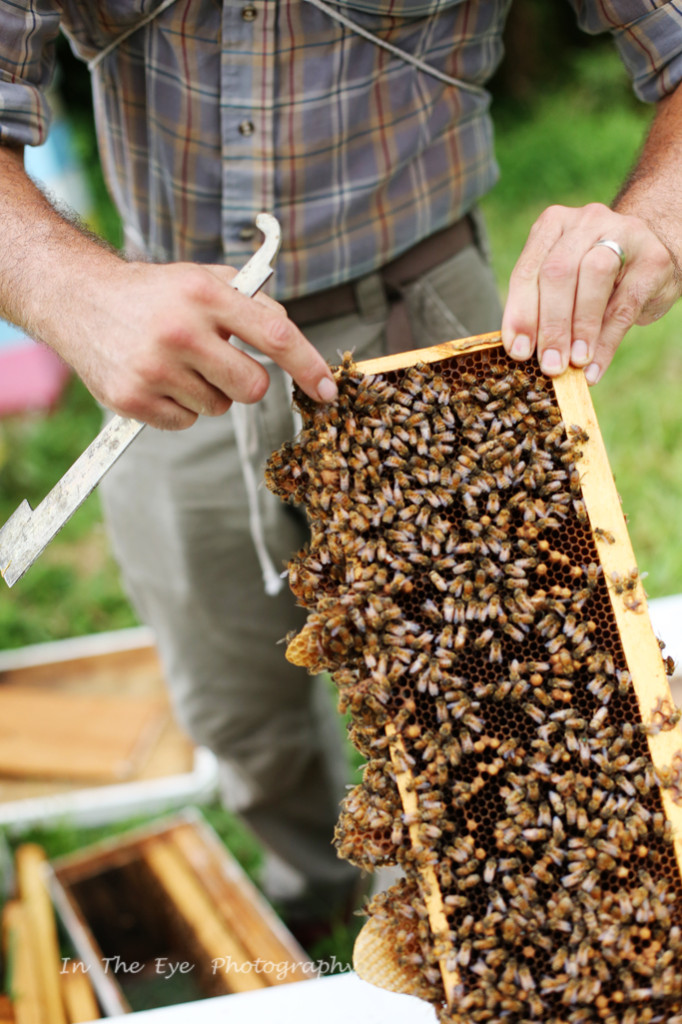 How many hives do you have? How much honey do you get from each?
These days, I maintain anywhere from 20-50 colonies.  The number fluxuates more than you might think.  Every Winter, I lose a few, but throughout the season I'm splitting some hives and combining others.  Raising healthy bees has always been my primary reason for keeping bees, not producing honey, so I leave plenty behind.  Some hives end up producing a surplus, and I end up feeding some honey back to other smaller colonies.
Are there different type of honey?
Definitely!  Honey varies widly depending on what nectar sources the bees are visiting.  From dark Buckwheat honey, to light Black Locust and everything in between, all the different varietal honeys have distinct flavors.  Around here, our bees (thankfully) enjoy a pretty diverse nectar flow, so we generally produce a "wildflower" honey.  I think our local Spring honey has a great floral quality, and it varies a bit year to year, as the season sometimes favors some blossoms more than others.  If you haven't ever set up a honey tasting, you should try it some time.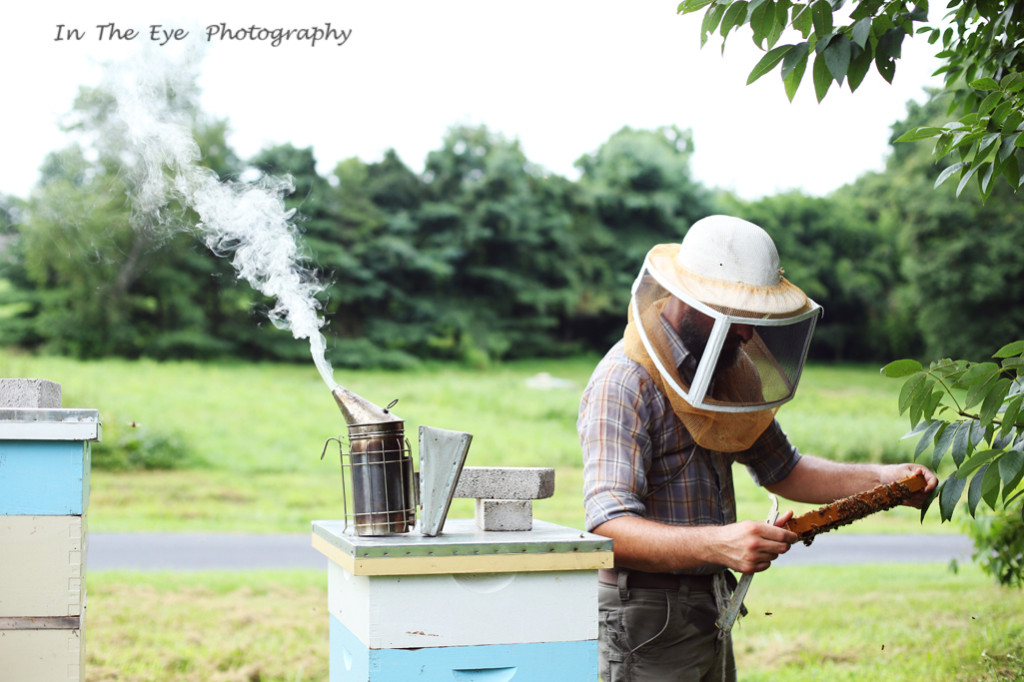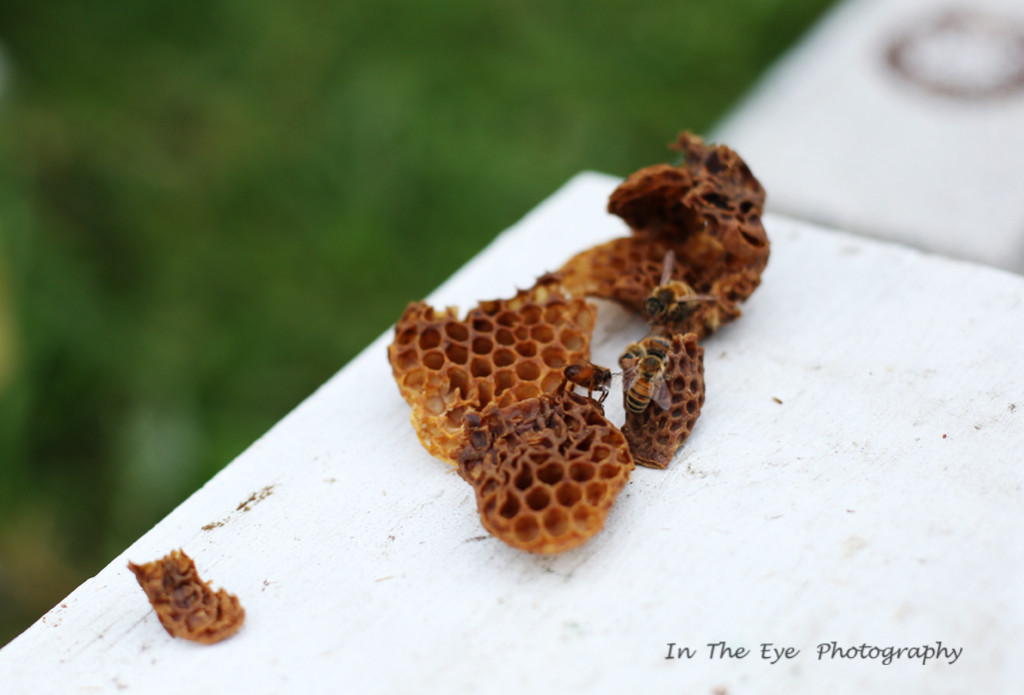 Do beekeepers get stung by bees? And what your experience so far?
Oh, yes.  I get that question a lot.  I don't usually like to wear gloves or too much protective gear, because I think it leads one to be a little clumsy with the bees.  Honey bees are not usually aggressive, but I do sometimes get stung when I misplace a hand when I'm grabbing a frame from the hive.  These days, I'm working hives most days of the week, so it's an unusual day when I don't get a sting or two.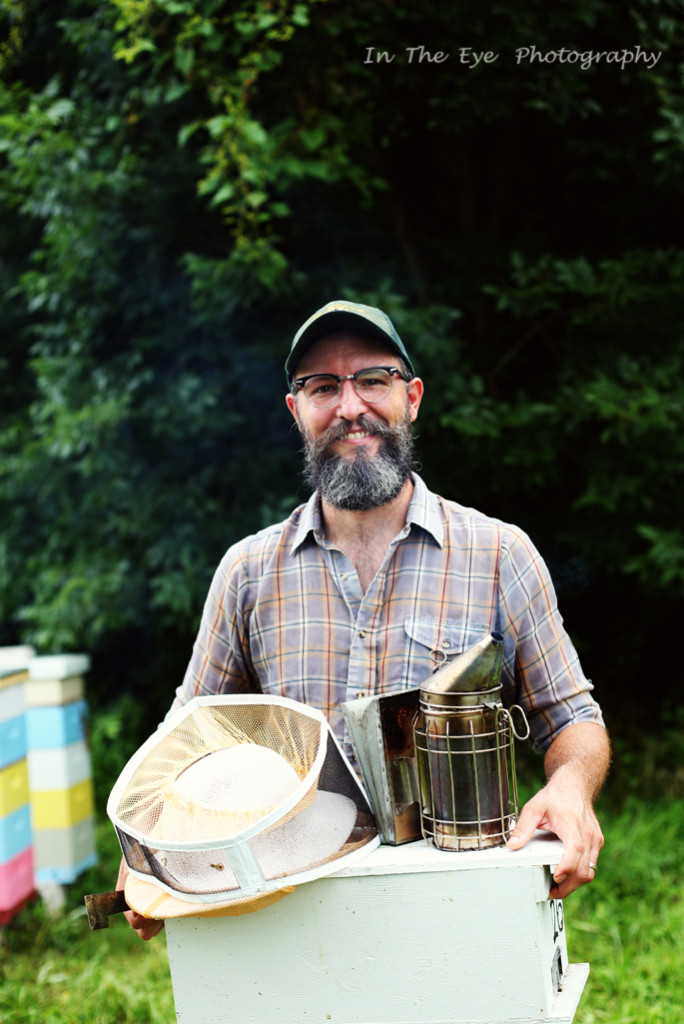 What's your favorite part of beekeeping?
Tough question.  It's mesmerizing just watching all the activity going in and out of a hive, or just letting myself become surrounded by the hum of life around me when I open a hive.  Keeping bees can definitely be a challenge too, and I love that there is always more to learn.  I also really enjoy teaching people about honey bees, and I have to say, the beekeeping community is a pretty eccentric crowd.  Perhaps I'm most grateful that beekeeping has connected me with so many passionate and interesting people over the years.