Meet talented Hattie, from a ballerina to a sculptor. Now she is a self taught hand crafted jewelry designer in Kennett Square.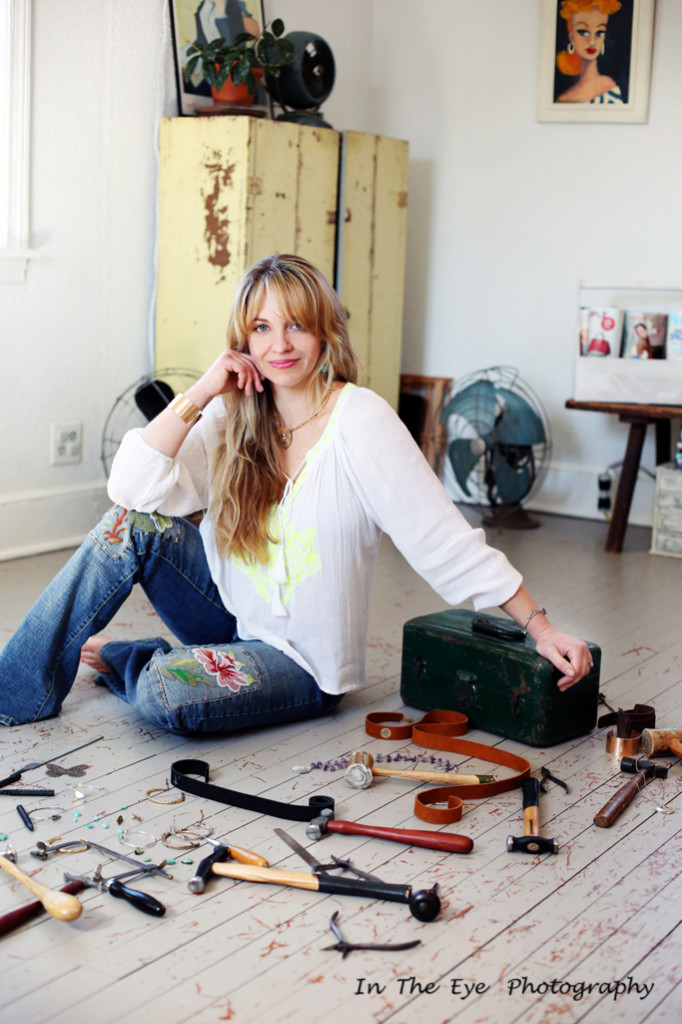 What did you do before you start jewelry design?
When I was 4 years old I began intensive training in ballet. I was pigeon-toed and the doctor advised my mother that ballet would help straighten my legs. I quickly ended up taking 10 classes a week and when I was 14, I was accepted into The School of American Ballet at Juilliard in New York City. After that, I was a principal ballerina with the Brandywine Ballet Company for 9 years and, later, danced with Opus 1 Contemporary of Philadelphia as well as guest performed with many theatres and other dance companies. I began teaching ballet in 2001 and only recently have had to cut back to one day a week as it's all my growing jewelry schedule will allow. In my early twenties, I also modeled as a ballerina for a sculpture class and found myself eager to learn how to sculpt. I took a class and began sculpting, later exhibiting my bronze dancers locally in galleries and art exhibits.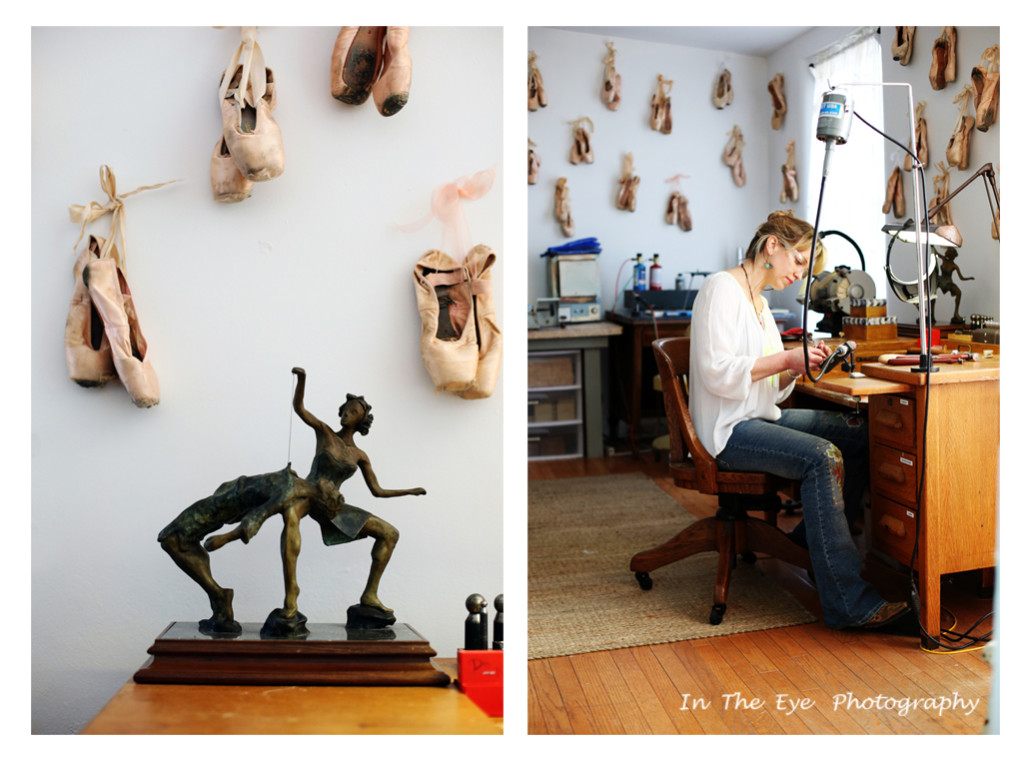 What lead you to beginning to work with jewelry?
In 2006, I stopped dancing professionally and began my family. I enjoyed sculpture but it was expensive to have bronzed. But, without dance or sculpture, I found I still needed an artistic outlet. I picked up an instructional book on beading and wirewrapping at a local craft store and that night I think I made 30 pairs of earrings. I was hooked.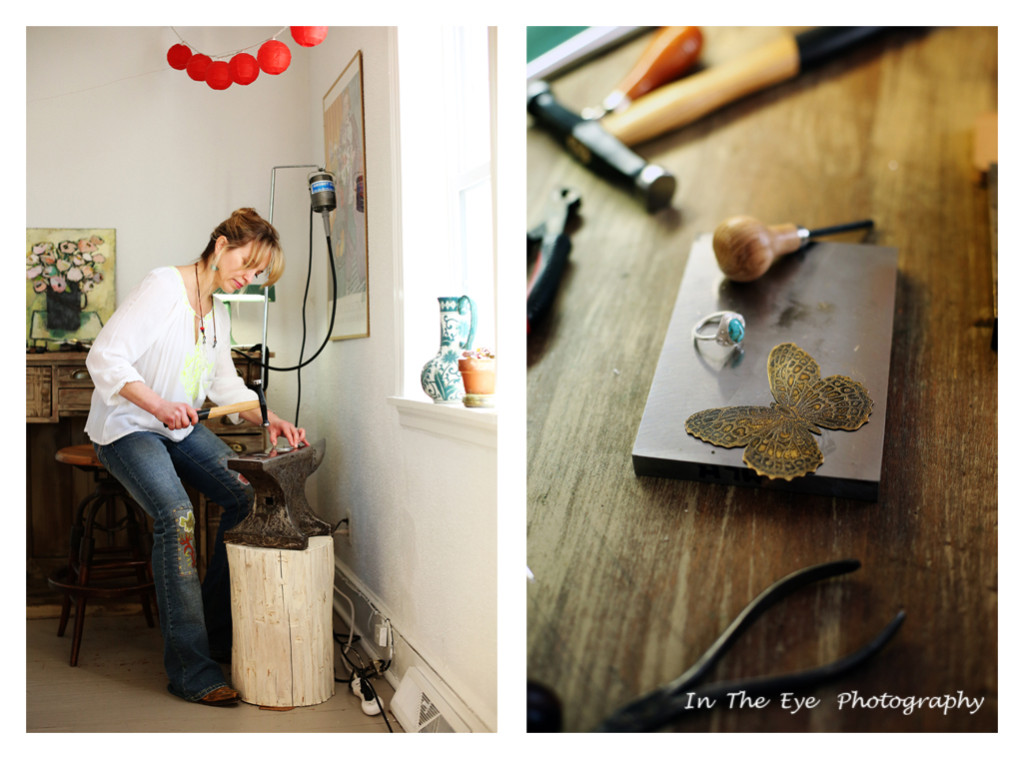 Where do you find your inspiration?
My inspiration comes from everything around me. I love to garden and often am inspired by nature and its beauty and movement. I am currently fascinated with ancient Egyptian artifacts and patinas. I typically don't sketch out or plan my designs. I have a general idea or inspiration, start grabbing materials and get to work.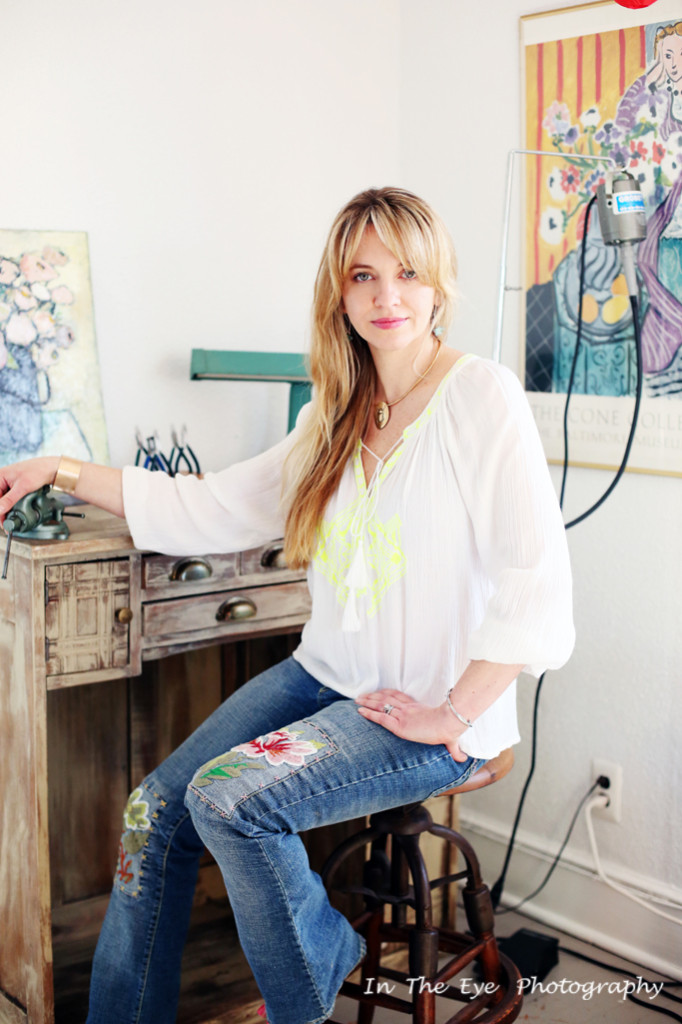 Who do you envision wearing your work? Do you think about this when you work on designs?
I strive to make jewelry that people want to wear. I try to make a variety that appeals to all ages and styles. I believe it is important to learn as many techniques as you can but that doesn't mean you need to pull out all the stops in every single creation. I often find that the pieces people find the most appealing are the simplest.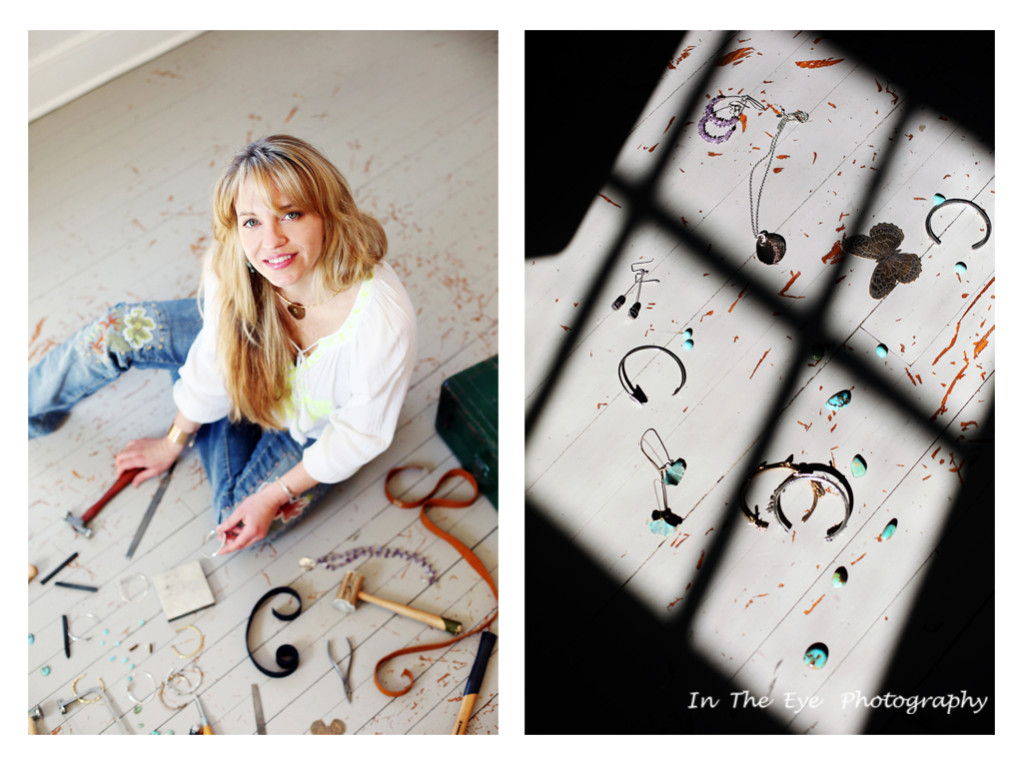 The most meaningful piece of jewelry you own is?
My favorite piece is my 'Wrapped in Lavender Cuff'. It was the most technically challenging piece I have ever made and, because of that, the most rewarding. It was a lengthy process but when I finished it, I remember feeling proud of myself.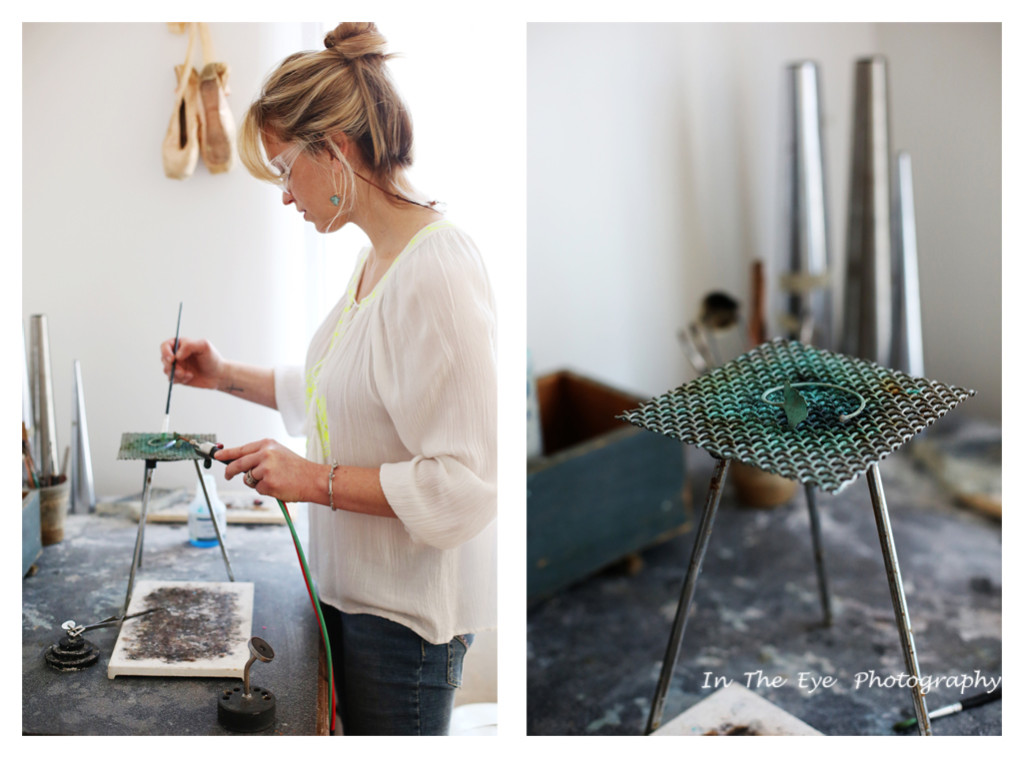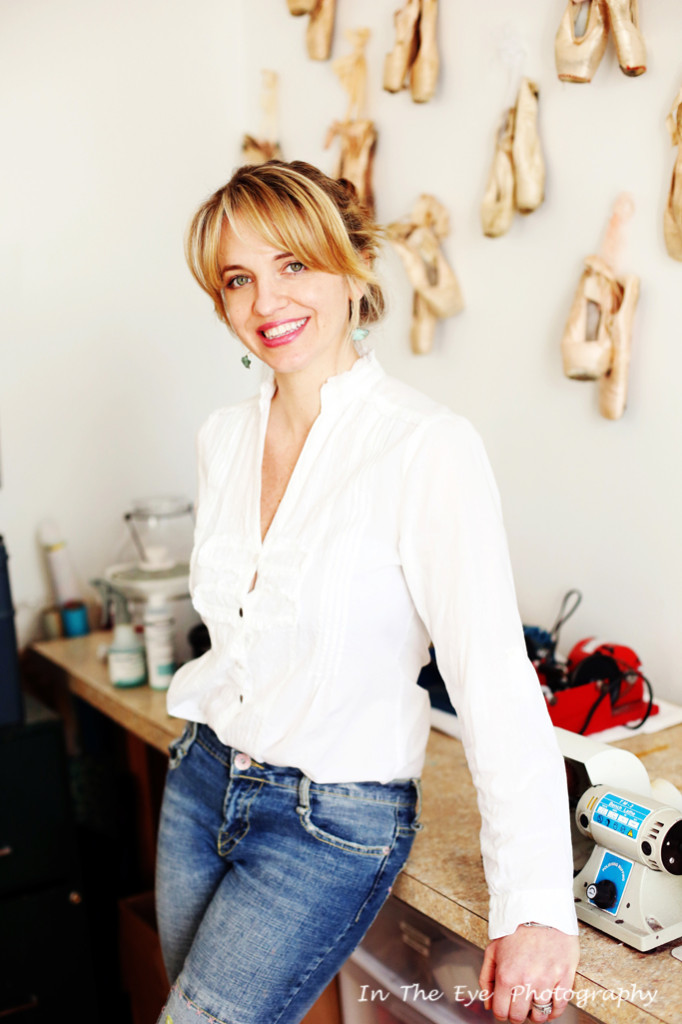 Do you have a favorite jewelry designer that you admire?
I admire so many artists but I guess you could say my idol is jewelry artist, Jeanine Payer. She has recently closed her studio doors but I was fortunate to have been given a couple of her pieces and absolutely fell in love with the simplicity and feminine quality of her work. It remains an inspiration to me.
Check Hattie's work here: Hattie Weselyk Jewelry