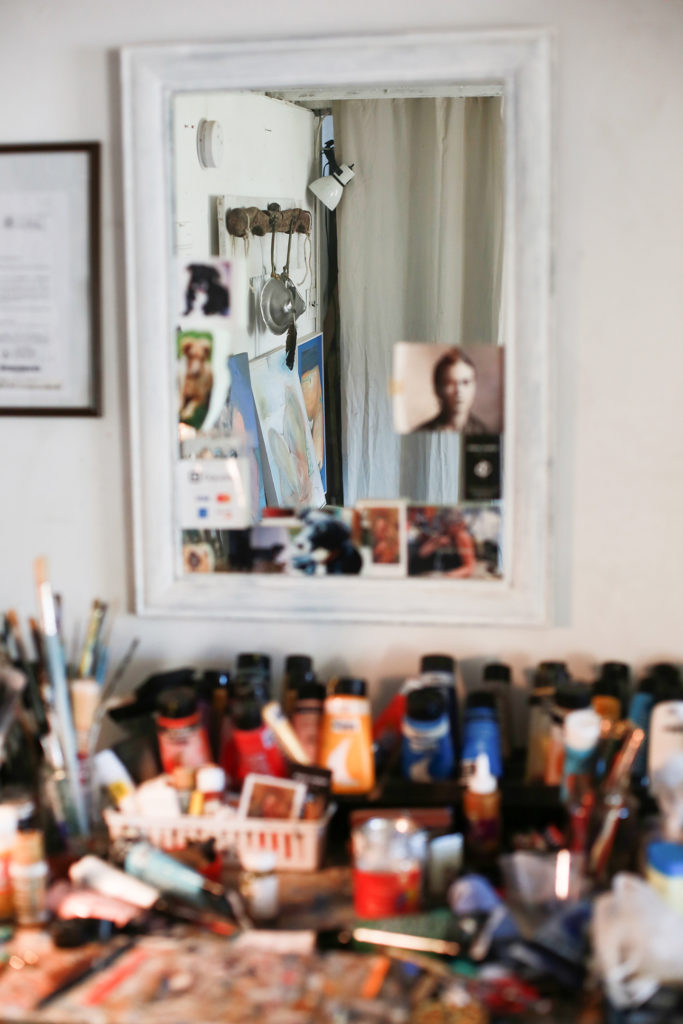 "I practice my soul and the compilation of my experiences on whatever paper or form will hold it.
To forever pursue an outward mark from an inward inkling is an accomplishment in and of itself.
It takes strength and magic and an unscratchable itch.

In the end, art is a solitary, personal and probably selfish experience, that exists intimately between the artist and the tools of the art."—Diane Cirafesi
What do you like most about being an artist?
It seems there was never a choice in being an artist: it's something you can't NOT do. The gift Art brings is being able to process everything seen into some sort of image that stores itself in my psyche, and informs future work, whether consciously or subconsciously. And I kind of like that part of it: it's a vision-driven life.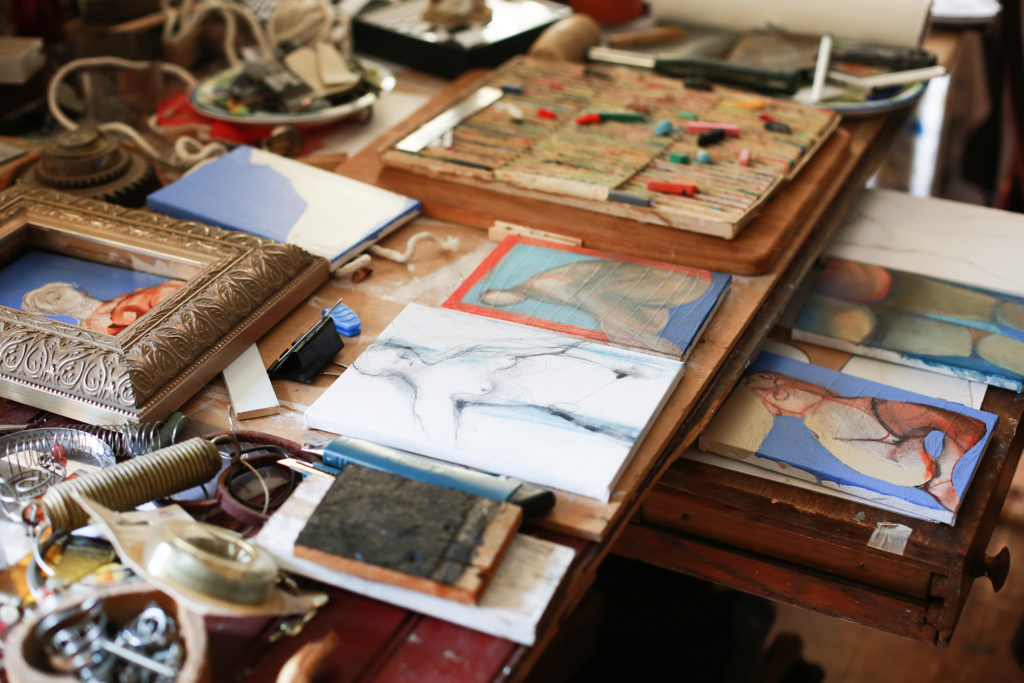 Which artist or painter influenced you?
I am influenced by most every artist that I have viewed, but tend toward those who evoke some sort of iconography, spiritual, abstract realism… I really like deKooning, Larry Rivers, Jim Dine, Picasso….anyone whose work reflects thought and purpose of mark.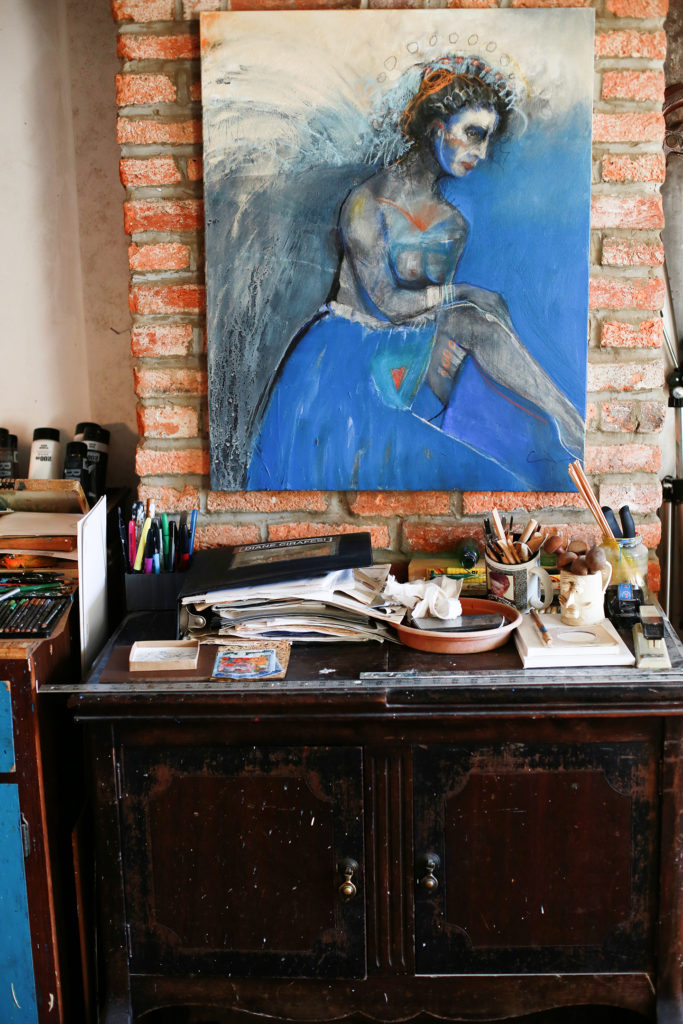 What kind of creative patterns,routines or rituals do you have?
My circadian clock usually has me creating from late afternoon to late in the night.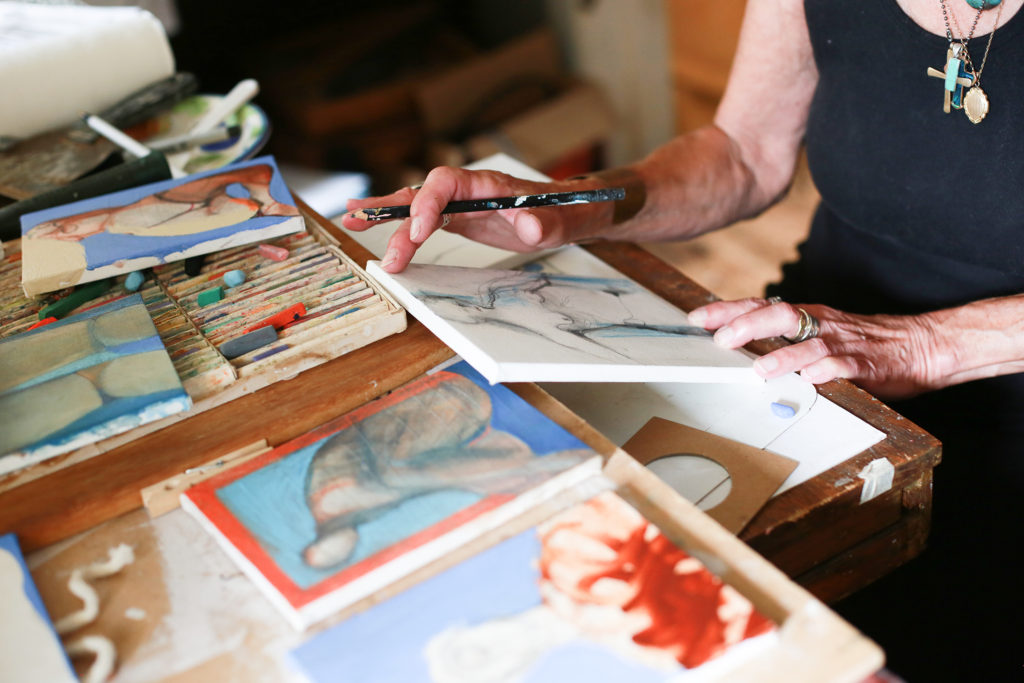 What is the hardest part of creating a painting?
Deciding when to stop. Which can be never.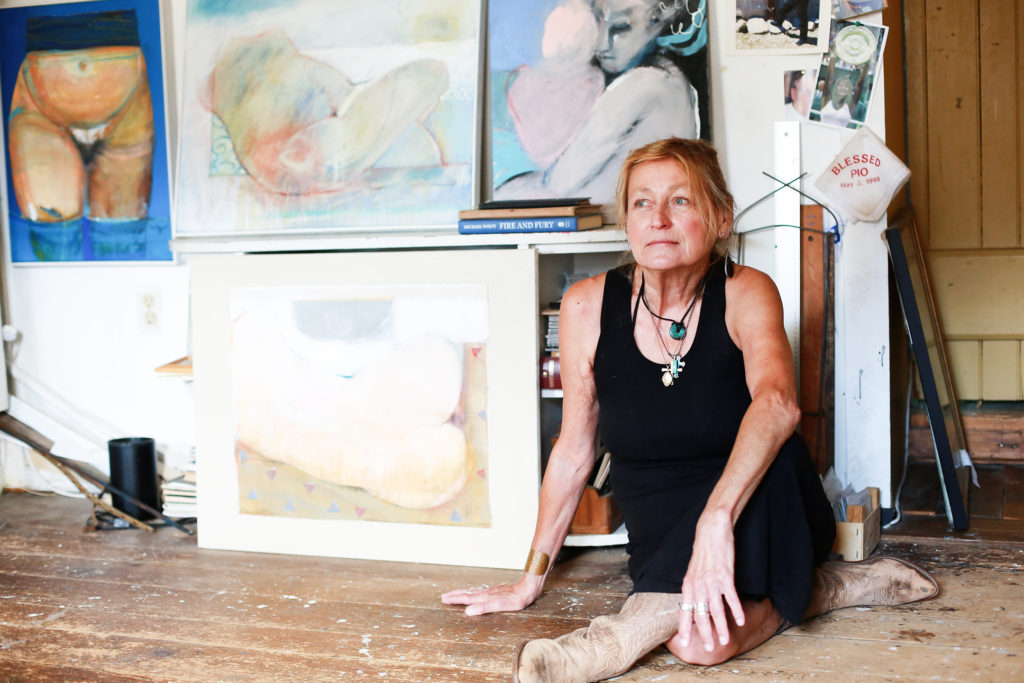 What are you working on now?
The same work I have been working on since I picked up a pencil as a child…it's always and ever just one giant piece of work, strung together by different media.