I met Estelle through Instagram. She is a French food blogger. Her blog called " le hamburger et le croissant" , I have to say it's such a wonderful name. It reflects the food culture  between France and America.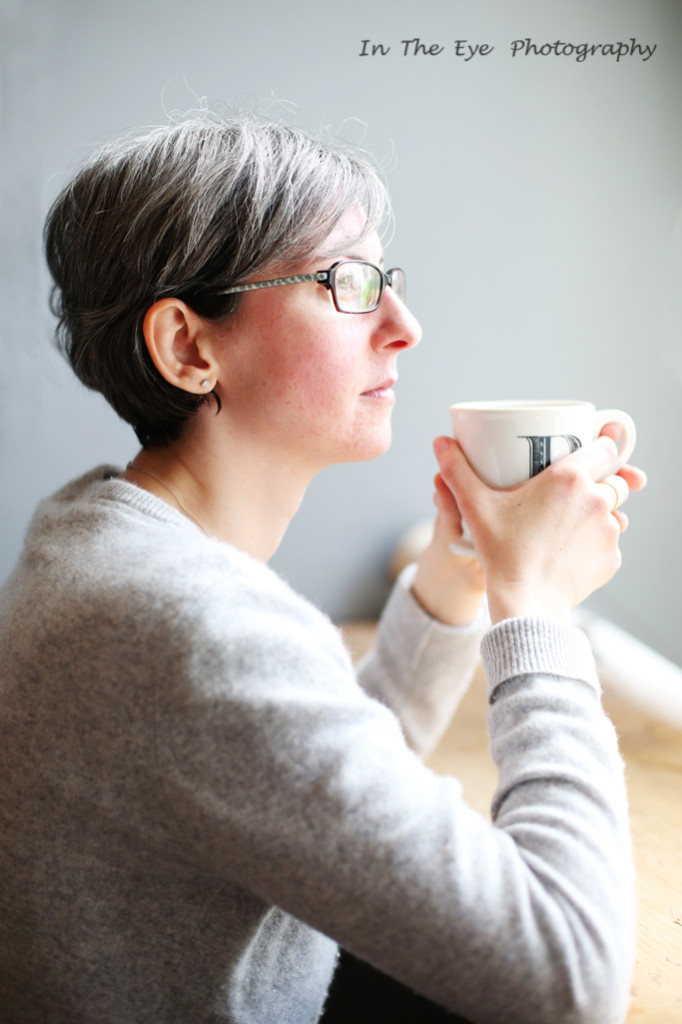 Tell me about your blog, how did it start? And how has it developed?
I started my blog in 2004 after reading an article in Gourmet magazine that featured five food blogs. I had no idea what a blog was, so I asked my husband who described it to me as some kind of online diary. I was intrigued, so I checked one of the blogs mentioned in the article, Chocolate & Zucchini (http://chocolateandzucchini.com/), written by a young French lady in Paris. Her blog introduced me to many other food blogs and, before I knew it, I was hooked! I had never read about food in such an approachable and engaging way. I was just learning to cook and loved that I could ask my questions directly to the recipe developer.
Reading food blogs soon became part of my morning routine until one day I thought: why not start one myself? At the time, I did not have much opportunity to speak French and the lack of practice was having bad consequences on my French skills: I was having difficulty finding my words and remembering the spelling of some words. So I looked for a blogging platform and started posting in French. If anything, I thought it would be a good way to practice writing.
Very early, I started posting about food and recipes. I had a little webcam that I would use to take photos. I would post about my farmers market discoveries, from the huge Brandywine tomatoes to the overgrown zucchini I would find at some vendor stands. It was exhilarating to think people from all over the world had the ability to read my posts. At the beginning, my family and friends in France were my only blog readers but, after a few weeks, I started reading comments from complete strangers. One year after I first started posting, I met my first reader in person, who went on to become one of my closest friends.
11 years after I started my blog, my goal remained the same: practice writing in French, while showing people how good American food can be. This led me to release a food survival guide for French people in the US (https://gumroad.com/l/AsVgQ) last month, which has been getting great feedback from its first readers.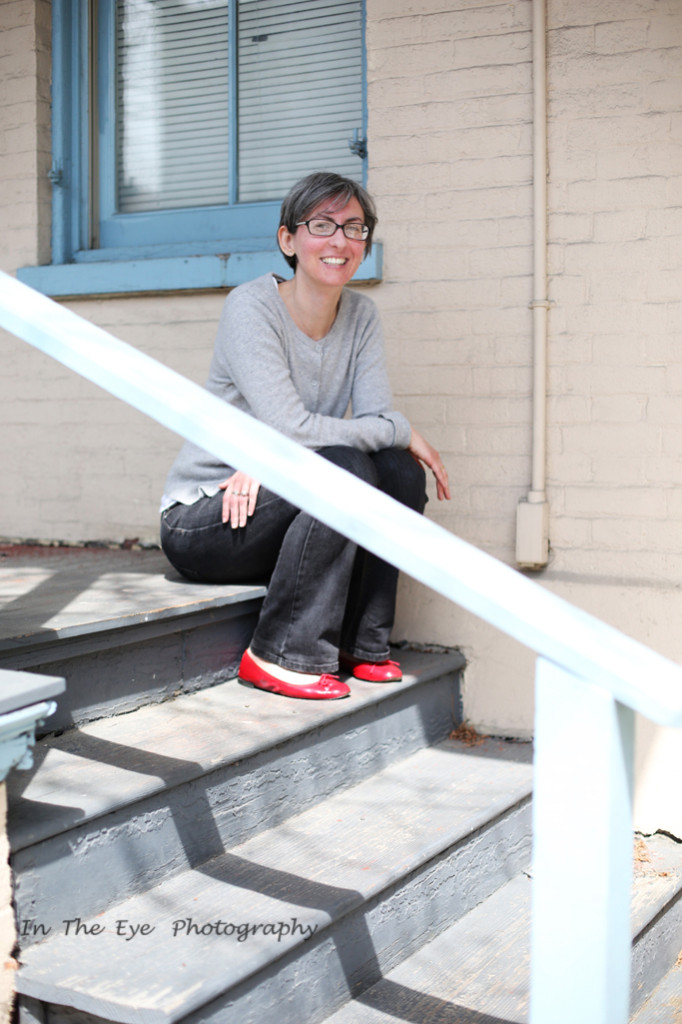 You blog has a very interesting name: le hamburger et le croissant, where does the name come from?
When my American husband and I got married, we were looking for different way to represent our two cultures. After a little brainstorming, we decided to have a hamburger and a croissant sitting on a plate as the centerpiece of each reception table. This definitely got the guests talking! When I looked for a name for my blog, I was again looking for something that would capture the blending of our two cultures. I thought of our centerpieces and named the blog "le hamburger et le croissant!"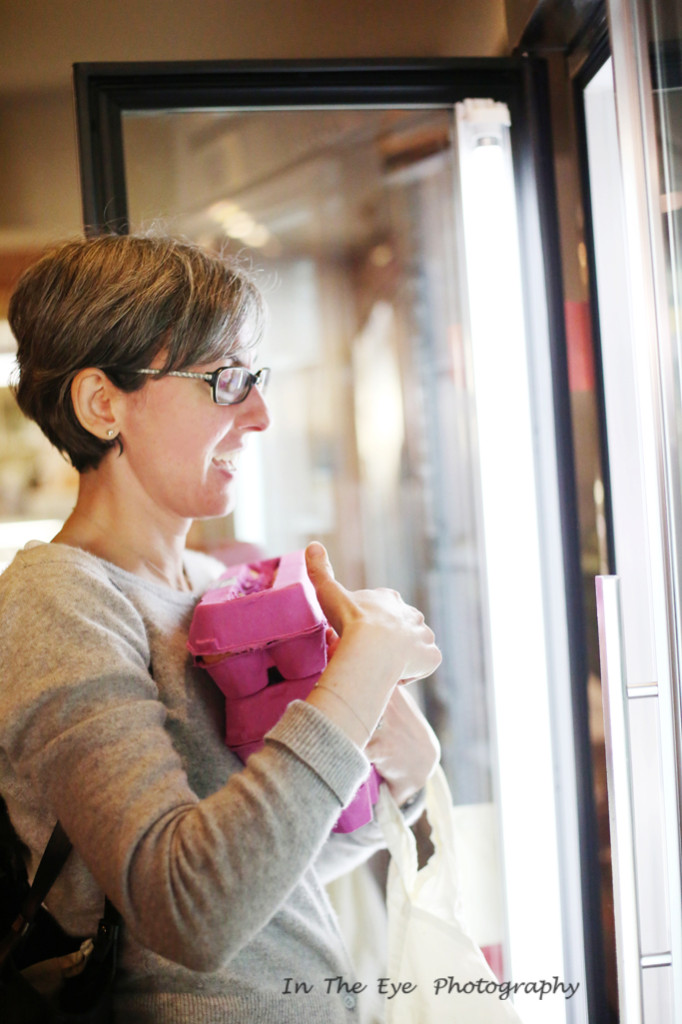 Who is your target audience?
As much as I want to be read, I first write for me, because writing helps me organize my thoughts and process my emotions. I also post for my mom because she is the first person with whom I want to share my recipes. Today, when I post a text I am especially proud of, I always email her to ask what she thought. Thankfully, though, I have other readers beside my mom, whom I see as like-minded people: easy-going food lovers, who enjoy their weekly trip to the farmers market, cook simple meals for their families, and meet their friends for coffee.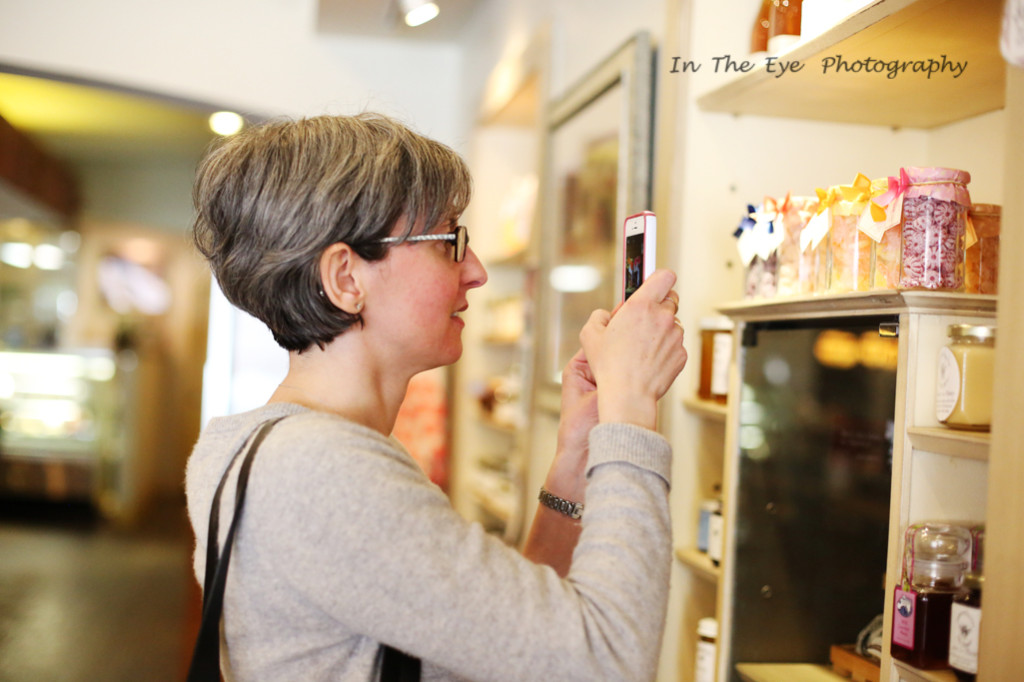 How long have you been lived in Kennett Square? How does it feel like to live here?
I have been living in Kennett Square for almost ten years and I love it a little more every day. This small town is home to so many talented artists and artisans who never stop to inspire me. The food here is also incredible. Talula's Table always surprises me with fresh and amazing flavor combination (their coconut hummus was amazing, I miss it a lot) and Philter Coffee serves the best coffee around. Byrsa Bistro makes stuffed grape leaves as good as my mom's and Sovana's Bistro is one of my favorite restaurants ever. I feel very grateful to live in such an amazing town.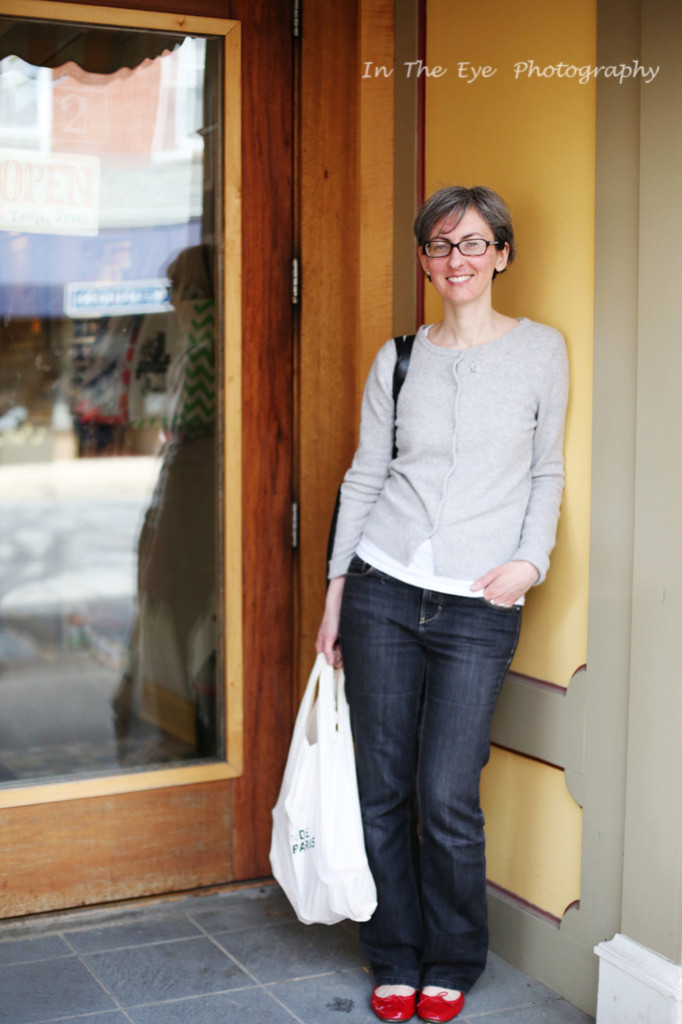 What are your plans for the future?
After leaving my corporate job two months ago, I am busy reinventing a life that is both professionally and personally fulfilling. I want to continue writing and I am currently working on a French cookbook. I'd also like to keep working with small companies, developing a marketing and social media strategy to let the world know about their awesome products. I love supporting small businesses but it is not always easy to hear about them in the first place.
 No matter what, though, as long as my life involves a lot of lattes and a few slices of homemade cake, I will be pretty happy.